Fight Tough Stains, And Take The #Ariel100StainsIn1Wash Challenge!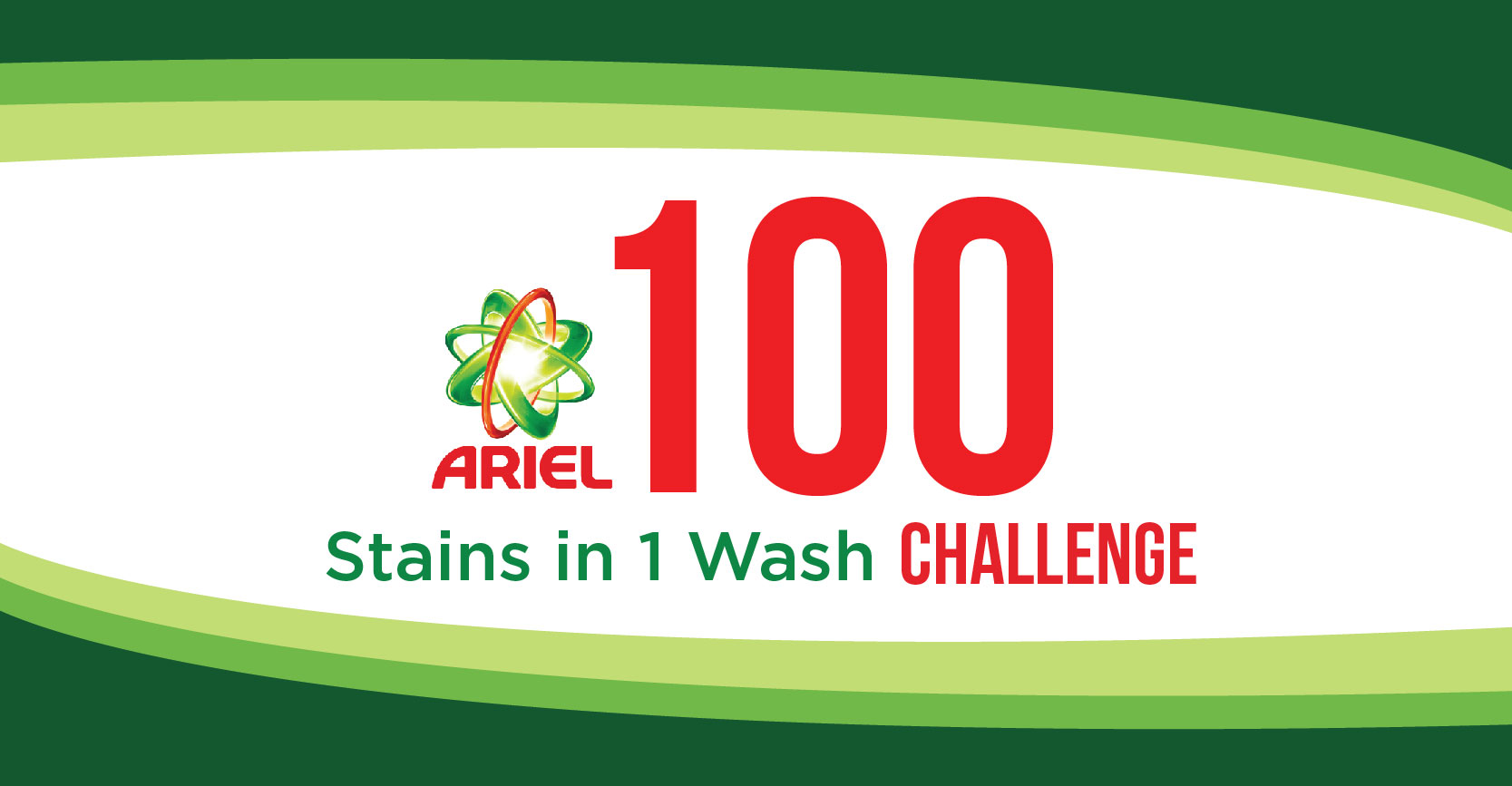 Come prove the superiority of Ariel, and challenge yourself and your friends to take on the #Ariel100StainsIn1Wash Challenge. We will be providing you with a test kit containing instructions, and some materials on how you can take on Ariel's challenge.
All you have to do is:
Sign up at  http://bit.ly/2gmyEDJ to get instructions on how to claim your test kit!
Do the #Ariel100StainsIn1Wash Video & post on social media with the following hashtags: #Ariel100StainsIn1Wash #ArielxMommyMundo. 
Tag 3 of your friends in your post.
Include the sign up link on your post so they can see how they can take this challenge.
Ariel is a concentrated laundry detergent that gives you better stain removal in one wash versus twice the powder. Ariel's has optimised its formulation which contains a higher level of active ingredients and smart enzymes. The power of every wash leads to a worry-free laundry experience, allowing women to have more time for other things.
Terms & Conditions Apply:
Individuals willing to take on the challenge may only sign up once. One social media account is to one test kit.  Accounts must be set to public during the duration of this challenge. The packs must be picked up at the Mommy Mundo Office in Fun Ranch, Frontera Verde, Pasig City, or may be sent via courier upon request but with a corresponding fee (refer to shipping fees below). This offer is valid while supplies last.
*For shipping, please see following options for payment deposit:
1) Via Paypal: Address payment to janice.creativejuice@gmail.com.
2) Via Bank Deposit: Mommy Mundo Inc. BPI Savings 2671-0007-84
*Please send copy of deposit slips to edna.creativejuice@gmail.com. *Please expect your test kit upon payment in 3-5 business days.
Shipping Fees:
Within Metro Manila: P 70
Provincial: P 270 (Luzon), P 280 (Visayas / Mindanao)