Light and Shade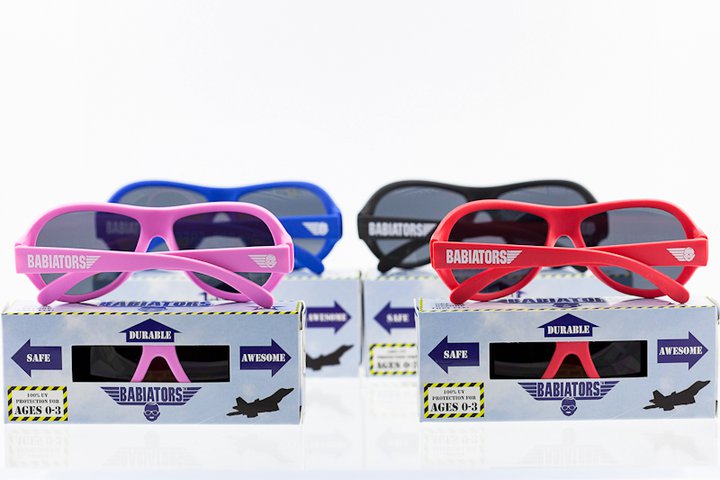 It's beginning to feel like summer more than ever and soon, we'll need to bring out the shades and sunscreen as we prep for the beach. However, shades are not just a fashion statement and sunscreen isn't just for the beach. Summer or not, our skin and our eyes need a lot of protection from the sun's UV rays. And if adults need to shield themselves from dangerous UV exposure, children need it more.
Your baby's eyes are highly sensitive, and need ample protection against UV exposure. Compared to the adult eye, your baby's eyes can get easily damaged especially if they spend a lot of time outdoors. Shades for kids are thus a must.
Babiators are shades designed by an F18 pilot to help protect our children's eyes at their most sensitive. Offering 100 percent protection from UVA and UVB rays, the Babiators' impact- and shatter-resistant lenses are framed in flexible plastic frames with ten different colors to choose from. The frames are perfect for kids 0 to 7. They are soft and durable, but bendy enough to be twisted, bent, and even sat on without breaking by curious, active little adventurers.
Score these awesome, cool shades at http://mommymatters.multiply.com/products/listing/10151/Babiators-Shades-for-the-Little-Ones-0-7-years-old.