Chef Rosebud & Janice Villanueva on Electrolux Delightful-E Web Series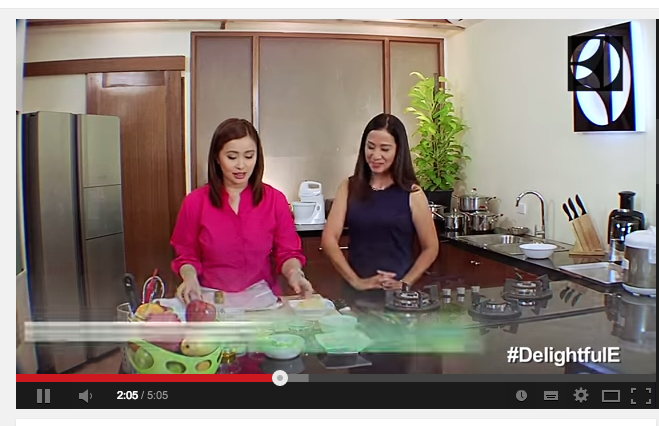 Electrolux, a world leader in quality home appliances, has been delighting its customers not only through innovative products, great customer service but also through sharing of information and interaction. In its latest installment of its popular webisode series, DELIGHTFUL-E YUMMY FIX, our very own founder, Janice Villanueva guests with mom chef Rosebud Benitez to learn a new recipe that sounds challenging but is actually simple to prepare. Having a quick, easy yet healthy dish to serve our families is always a delight for us moms, isn't it?
Watch the fun cooking episode here: https://www.youtube.com/watch?v=BON5v_gvl3g&list=PLczVnd1_1F8ExWtjOUyw9AnipOVnyW-Hc&index=2
We're giving away Electrolux home appliances at our watch and share contest! Check out this link here to join.