Color Me Happy!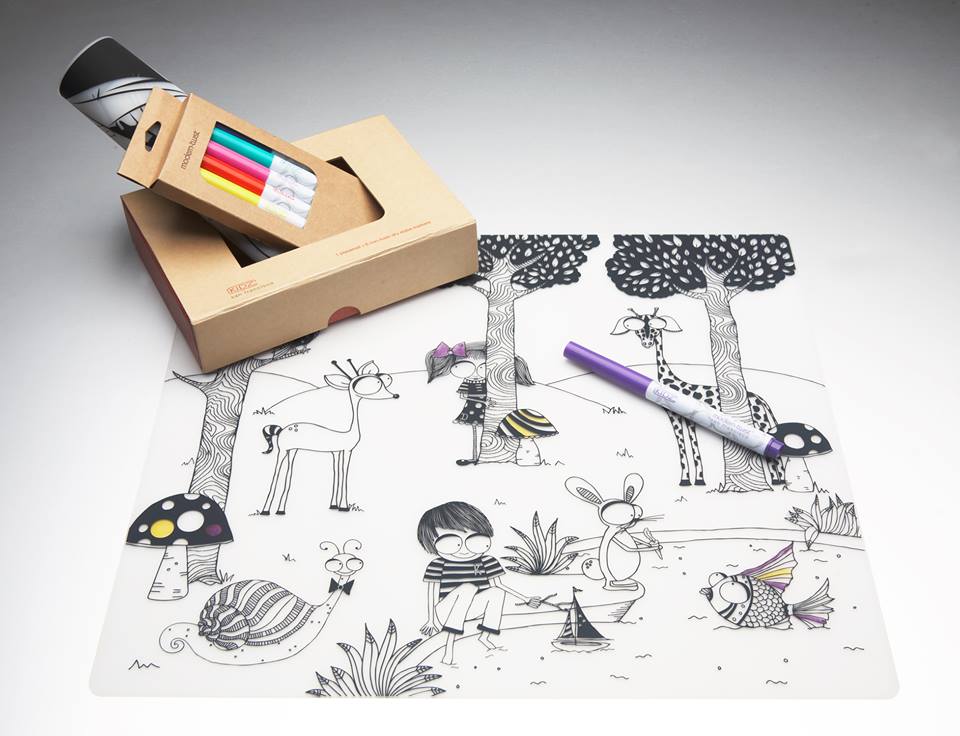 Whoever came up with this wonderful placemat is a genius! You know how kids love drawing on anything and everything? Well, these reusable coloring placemats answer your kids' almost compulsive need to draw while keeping them glued to the dinner table.http://www.flickr.com/photos/hypermom/8865908739/ Modern-Twist Kidz Box encourages your child's Michelangelo inclinations with each set containing a 40cm x 35.5cm placemat and six non-toxic dry-erase markers. The placemats come in a variety of hand-screened designs from farm settings to animal blocks and buildings. More importantly, the placemats are made from soft, food grade silicone that are free from BPA, PVC, lead, and latex. They will not tear and will not crease. http://www.flickr.com/photos/hypermom/8866516872/ The Modern-Twist Kidz Box has the potential to give your child hours of clean fun. Because your child can easily erase the colors with a damp cloth, he can work on his masterpieces until he is satisfied. Bring a few when you dine out at your favorite restaurant so that your child doesn't get bored while waiting for your order. It's also a great "toy" for playdates. You can even swap placemats with fellow moms so that your tykes can enjoy new designs.
For more information, visit the Facebook page of Quirks Marketing Philippines. ModernTwist Placemats for Kids are available at the Kids' Section of Rustan's, Numa Baby, Nurture Nook, and Taste Central.
Photos from Quirks Marketing Philippines.