Contest Alert: Let's Go, #TeamMom!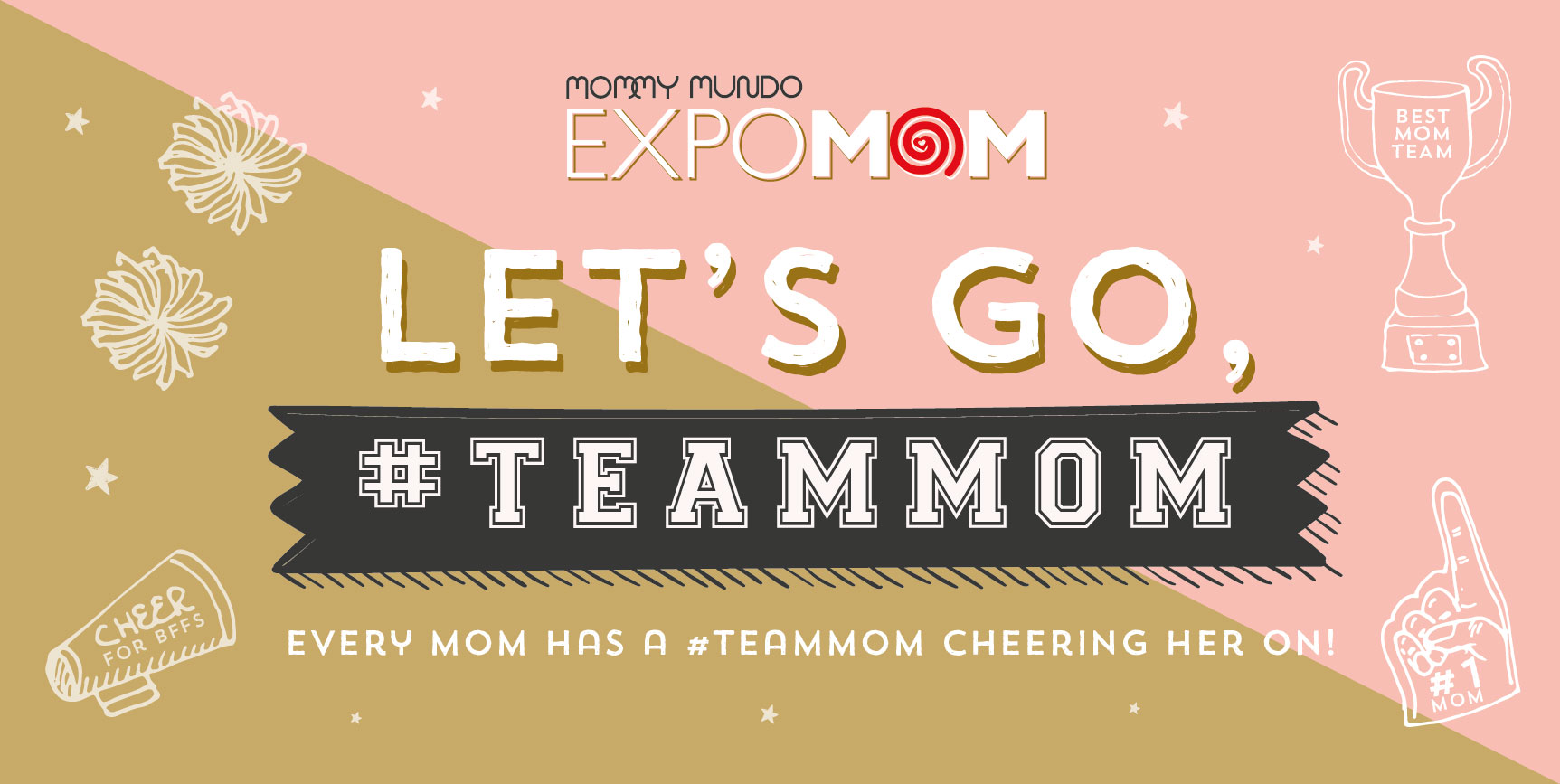 It's just not your day. You congratulated yourself last night for having the foresight to prepare the children's baon for the next day. But as fate would have it, your alarm clock didn't ring, causing everyone in the family to be late. Your laptop wouldn't open because of some registry issues and oh, little kitty forgot to take a dump outside, leaving a string of poo in the kitchen. What do you do? Do you fall down on your knees and cry? Do you raise your arms and curse the heavens? No! You sit down, grab your phone, and message your mommy group. In a matter of seconds, you are instantly relieved. You are advised that most of them had experienced just such a snafu, and well, they eventually all came out of it fine. You are reminded that there are a hundred other things to be grateful for, and that you need only to take one step at a time. Plus, if and when you come across another horrendous day, you know that your #TeamMom is there to catch you!
Every mom has a #TeamMom behind her – and Mommy Mundo, your ultimate #TeamMom – wants to pay tribute to #TeamMoms all over the country with its biggest giveaway ever! As Expo Mom, Mommy Mundo's banner event, celebrates its tenth year in 2017, it hopes to shine the spotlight on the many heartwarming, amazing, encouraging, and uplifting stories of #TeamMoms in the Philippines.
Share your #TeamMom story on social media, and you and your mommy friends get the chance to win absolutely fabulous prizes, from swag bags filled with the best of mommy goodies to a vacation in one of the most popular tourist destinations in the world! More details soon!
Share your #TeamMom story and be an inspiration to your fellow moms! Join Expo Mom #TeamMom at the Glorietta from May 5 to 7, 2017 and bring your #TeamMom along. Connect with other #TeamMoms and strengthen the bonds of motherhood with your fellow moms! Follow Mommy Mundo on Facebook and Instagram for #TeamMom stories.
Go #TeamMom!
Expo Mom 2017: #TeamMom is co-presented by Belo Baby, PLDT Home, Sun Life, Caltrate Plus, and Ponstan. The event is also supported by major sponsors Pampers, Motts 100% Apple Juice, Pediapharma, Inc., Electrolux, and Babyzone. Campaign sponsors are Jeron Travel and Hotel Kimberly with Working Mom magazine and Community Connect as media partners, Ayala Malls and Glorietta as venue partners, and Creative Juice Communications as logistics partner.