Events at the Mommy Mundo HQ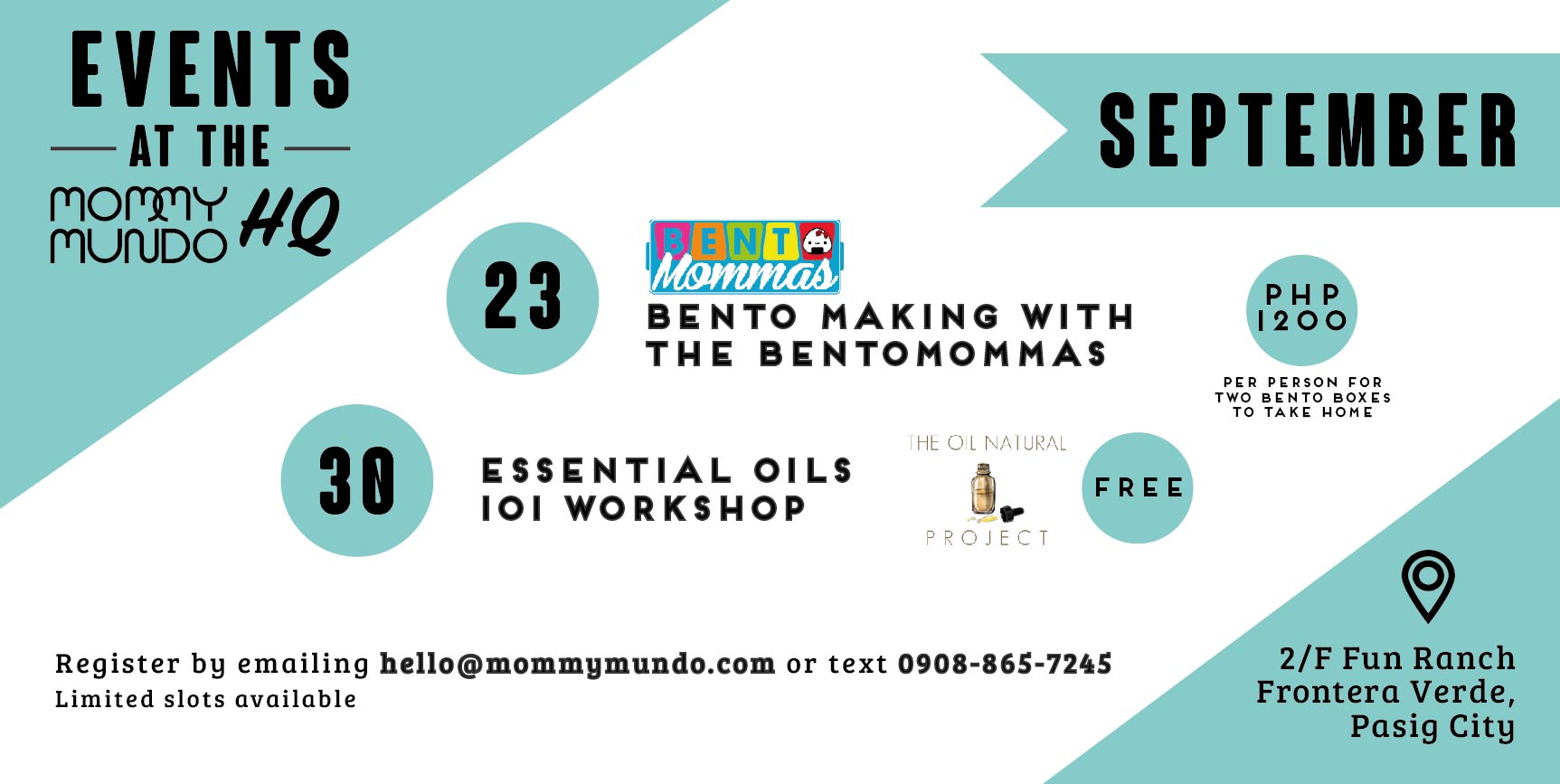 Mommy Mundo HQ, headquarters of the country's most active parenting resource and community, opens its doors to intimate gatherings and meetups. More than fostering camaraderie in the community, these events hope to fuel moms' passion for their hobbies and interests as well as help them pick up a new skill or two. Mommy Mundo HQ also carries the country's most sought-after mom and baby essentials as seen on Mommy Mundo's e-commerce shop. Mommy Mundo HQ's roster of events will cover a wide range of topics and trends. The fun begins with a bento making workshop with the Bento Mommas, the mommy pioneers in the art of making bento. Scheduled for September 23, 2017, Saturday, the workshop will teach moms how to make beautifully crafted bento boxes which would excite their children's palate. Moms would not only be given practical tips, they'll also learn how to make specific designs. Participation fee is at P1200 per person for two bento boxes to take home.
Mom's desire to care for her family in the most natural of ways is what brought about the next event scheduled at Mommy Mundo HQ. The Essential Oils 101 Workshop is going to be an eye-opening event as it uncovers the benefits of using what's readily found in nature to heal aches and pains, boost energy, and uplift mood, among others. To be facilitated by The Oil Natural Project, it is a FREE event which happens on September 30, 2017, Saturday.
The Mommy Mundo HQ is located at 2/F Fun Ranch, Frontera Verde, Pasig City. Register by emailing hello@mommymundo.com or text 0908-865-7245.
See you at the Mommy Mundo HQ!