Expo Mom Team Mom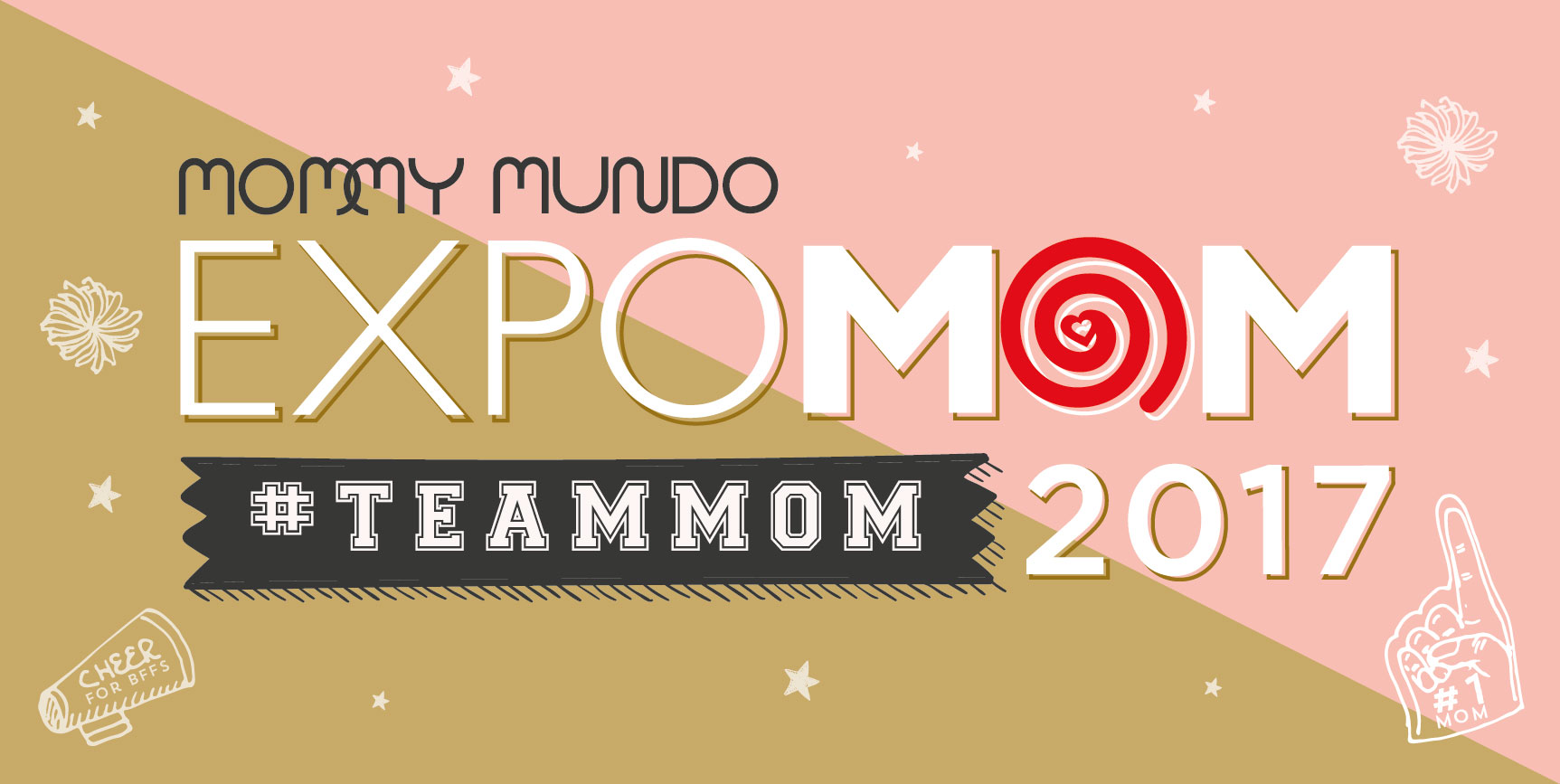 It happens every time. Whenever moms are gathered together, they inevitably share their experiences of motherhood. Whether these episodes are happy or sad, frustrating or fulfilling, it's always comforting to know that there's a fellow mom who understands where you're coming from and who would readily give you an encouraging smile, a helping hand, or a loving embrace. Every mother has a #TeamMom behind her – a group of moms who have come together, either through shared interest or common history, to savor every exciting twist and turn of their mommyhood journey. #TeamMom encourages her to take advantage of her strengths and helps her work through her weaknesses. #TeamMom knows when she needs to let her hair down and laugh at everyday foibles. #TeamMom also knows when a moment calls for an all-out cry or a gentle pat in the back. Above all, #TeamMom cheers her through every moment and milestone, whether big or small.
Simply put, #TeamMom rocks!
#TeamMom Rocks!
A community of moms dedicated to making motherhood easier, happier, and more fulfilling for every mom, Mommy Mundo is your ultimate #TeamMom. Through its carefully curated selection of events and activities, Mommy Mundo has given valuable support and encouragement to moms all over the country since 2003.
Mommy Mundo's banner event, Expo Mom has always been committed to its vision of being the source of parenting trends and information, the wellspring of modern mommy products and services, and the launch pad for exciting campaigns, inspiring advocacies, and groundbreaking ideas.
As Expo Mom celebrates its tenth year in 2017, the longest running event of its kind pays tribute to #TeamMoms that have served as a lifeline for mothers all over the Philippines. It kicks off a year-long celebration at its first leg to be held on May 5 to 7 at the Glorietta Activity Center, showcasing more than 80 booths of its top picks for mom, baby, and kid-focused products and services, onstage talks and demos, and lots of exciting perks and side activities.
As Expo Mom goes on a roadshow across the country, from Manila to Cebu, Davao, Cagayan de Oro and Negros, it brings its spirit of empowered motherhood and hopes to garner heartwarming stories of how each mom's #TeamMom have encouraged, motivated, and uplifted one another to charge through challenges and celebrate successes of life and motherhood.
Be inspired by #TeamMoms across the country as Expo Mom gives recognition to remarkably resilient mom squads. Pay tribute to #TeamMoms that have grown up together from grade shool to mom school, #TeamMoms that have conquered seemingly insurmountable adversities, and #TeamMoms that are changing the world in their own special way. Share your own #TeamMom story on social media from now until November, and you and your mommy friends get the chance to have an appliance showcase from Electrolux, and a much-needed vacation in Tagaytay or even Taiwan!
Come and join Expo Mom 2017: #TeamMom at the Glorietta. Bring your #TeamMom along and together find practical and effective solutions to mommy challenges and concerns. Attend the talks and workshops with expert resource persons. Connect with fellow moms and our mompreneurs who will passionately share their tips and tricks on challenges of parenting. Witness the launch of new and exciting products designed to make life easier for moms. Watch out for the launch of new and exciting brands at Expo Mom 2017 like Mifold, Cricut, Mother's Touch, Miracle Blanket, Bubba Doodles, and more!
Entrance to Expo Mom 2017 is a 25 pesos donation, proceeds of which will go to the MomShare fund which benefits disadvantaged mothers, babies, and children. (For more information, visit www.mommymundo.com/momshare). MOMMY MUNDO PASSPORT holders will get a free Mommy Mundo tote bag and freebies (while supplies last). Don't have a passport yet? Get one now and get freebies at our events, earn points when you shop at the Mommy Mundo online marketplaces, get a free Mommy Mundo Journey Box, and get free Sun Life Personal Accident Insurance. Apply for the Mommy Mundo Passport here: www.mommymundo.com/join)
Expo Mom #TeamMom is co-presented by Belo Baby, PLDT Home, Sun Life Financial, Caltrate, and Ponstan. Its major sponsors include Pampers, Pediapharma, Mott's 100% Apple Juice, Baby Zone and is supported by The Picture Company, Jeron Travel, Electrolux with Working Mom, Newlyweds@Work, Our Awesome Planet, and Community Connect as media sponsors. Glorietta and the Ayala Malls are venue sponsors, and Creative Juice Communications the logistics partner.
About Expo Mom Expo Mom was first launched in 2008 with the vision of becoming the ultimate trade expo of mom and baby products in Manila. It was a successful and well-received event, with almost 2,000 moms and families in attendance. With its interactive exhibit, shopping bazaar, onstage activities and the spirit of active and happy moms all in one venue, it also sparked the now burgeoning mompreneur movement in the Philippines. Expo Mom is now the country's longest running event of its kind, reaching seven cities in the Philippines and two countries in Asia and attracting more than 70,000 moms annually. It is a true celebration of what motherhood is all about and a venue for #mompowerment.