Feeding Time Helpers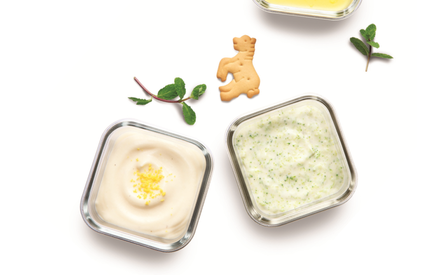 We all know that breast milk is best for your baby, and the benefits of breastfeeding extend well beyond basic nutrition. In addition to containing all the vitamins and nutrients your baby needs in the first six months of life, breast milk is packed with disease-fighting substances that protect your baby from illness. After your maternity leave ends, it doesn't mean you have to stop breastfeeding. There are a lot of breastfeeding pumps available in the market that working moms can use to pump milk during breaks in the office, and for keeping breast milk cool. Nothing beats the cooler bags from Igloo, the number 1 cooler expert in the United States. Three out of four households in the United States own at least a single Igloo Cooler. This technology and know-how can also be seen in the quality of their cooler bags, ideal for making sure breast milk are kept cool and fresh if kept with Igloo Maxcold Ice packs. Also a long-term cheaper alternative to plastic milk storage bags are the YumYum airtight containers for storing breast milk.
Igloo bags are also great as baby bags. They are stylish, have thick insulated linings that keep things cool or hot inside. The linings are also break-resistant, waterproof, and easy to clean. There are big and small Igloo bags, and some, like the dual compartment bag, have two separate compartments wherein you can separately put items you don't want mixing inside your bag. Igloo bags are all US FDA approved and PVC free. It is one of the trusted brands in the United States.
Once your kids start to eat solid food, YumYum, the baby line of Glasslock, also has great airtight containers to store food and feed babies using these containers. They lock on all four sides and have anti-slip design for safe use. They are available in various shapes (rectangle, square, and round) and different sizes (beginning at 150ml) and will keep your food clean and fresh longer than other regular food containers. YumYum containers are refrigerator-safe, steam-sterilizer safe and top-rack dishwasher-safe. The food containers are also microwave-safe once the lids are removed which make them very convenient to use. YumYum containers are made of strong tempered glass that is safe for everyday use. Its tempered glass has excellent durability, the strength against heat and impact, and safety without breaking or scratching. So when using these containers, they won't break when dropped - same as plastic - while still retaining the healthy and clean benefits of glass.
YumYum by Glasslock and Igloo are exclusively distributed in the Philippines by Maldive Trading Corporation.
For more information on Igloo and YumYum, please visit our Facebook pages: https://www.facebook.com/maldivetradingofficialpage/ https://www.facebook.com/iglooph/ https://www.facebook.com/yumyumphils/ or our website at https://www.maldivetrading.com