Is Your Belly Ready?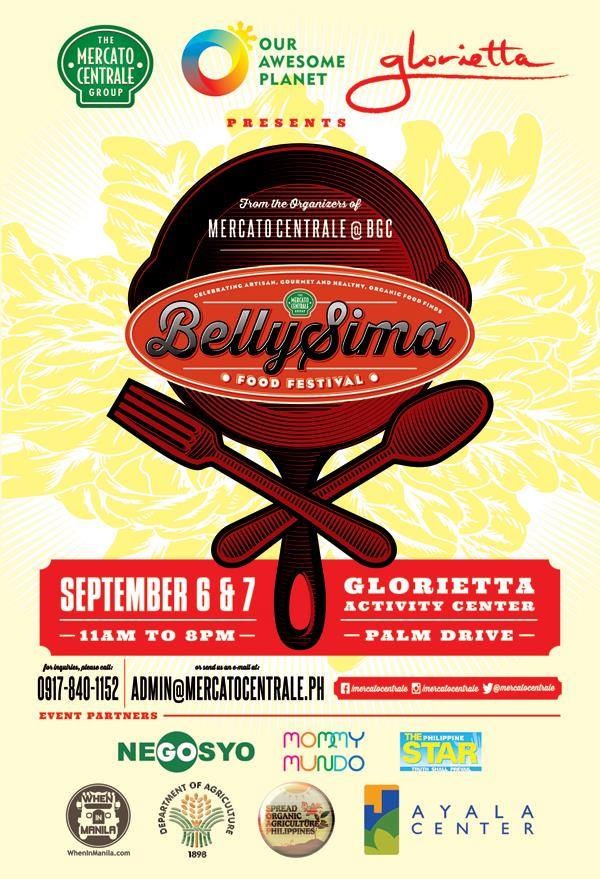 IS YOUR BELLY READY FOR BELLY-SIMA? 

It is with pleasure that we announce an event for both artisanal & gourmet food lovers and natural, healthy & organic food advocates will enjoy!


OUR AWESOME PLANET, MERCATO CENTRALE, MOMMY MUNDO and GLORIETTA bring to you BELLY-SIMA – the FIRST-EVER FOOD-FAIR THAT CELEBRATES ARTISAN, GOURMET AND HEALTHY, ORGANIC FOOD FINDS on September 6 (Saturday) from 11am to 8pm at the GLORIETTA ACTIVITY CENTER, MAKATI! 


This is a great opportunity for foodies of all ages to discover artisan and gourmet food from professional chefs, culinary students, home bakers or simply anybody who loves to bake and cook; and natural, healthy and organic food products from passionate healthy food advocates and local farm producers. 


Try out FREE artisanal/gourmet food and natural samples from a variety of established and up-and-coming artisanal/gourmet food from all in one place! 

Discover new artisanal/gourmet food finds that you can give as Holiday gifts! 

Find yummy new food alternatives to live a healthier lifestyle! 


Visitors get to rate the different products on a scale of 1 to 5, with 5 being the highest.

See you there!