Listening and Learning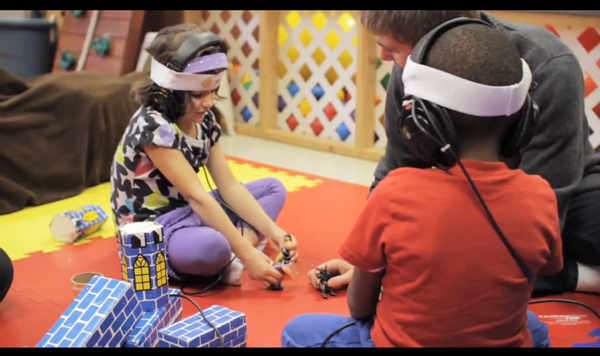 Learning new things should be fun and exciting. After all, learning opens up world after world of possibilities and opportunities. However, there are children and adults who have difficulty reaching their full potential easily and have problems navigating social situations, learning environments, and even their workplaces.
The Tomatis® Method is a non-invasive, drug-free auditory stimulation program that believes in the principle that "good learners are good listeners." With the aid of a variety of stimulating sounds heard through the exclusive Electronic Ear, the person's natural ability to listen is re-awakened and the brain's desire to communicate is fired up.
This highly effective method can be used for both kids and adults who have problems with learning and behavior. It is an accepted method that works with other therapies to address Autism Spectrum Disorders (ASDs) like Autistic Disorder, Asperger's Syndrome, Pervasive Developmental Disorders – Not Otherwise Specified (PDD-NOS) and Attention Deficit/Hyperactivity Disorder (ADHD). Therapies for Learning Disorders like Dyslexia, Dyspraxia, Auditory Processing Disorder and Sensory Processing Disorders are also complemented by the Tomatis® Method.
Some have also undergone sessions for personal development, improved communication skills, and learning foreign languages. It reputedly helps ease pregnancy woes through relaxation and even famous musicians, singers and actors, like opera singer Maria Callas, rock star Sting, and French actor Gerard Depardieu, have used it to finetune their creative and artistic skills.
Check them out at their website for more details. Or you can visit them at 3/F, #59 Connecticut Street Greenhills, San Juan City; Ground Floor Family Life and Wellness Institute, De La Salle Zobel University Avenue, Ayala Alabang; and, 2/F Kensington Place 1st Avenue Bonifacio Global City, Taguig.
Photo credits: http://tomatisusa.com/testimonials.html