Mindful Mom Re-Treat at Dusit Thani Manila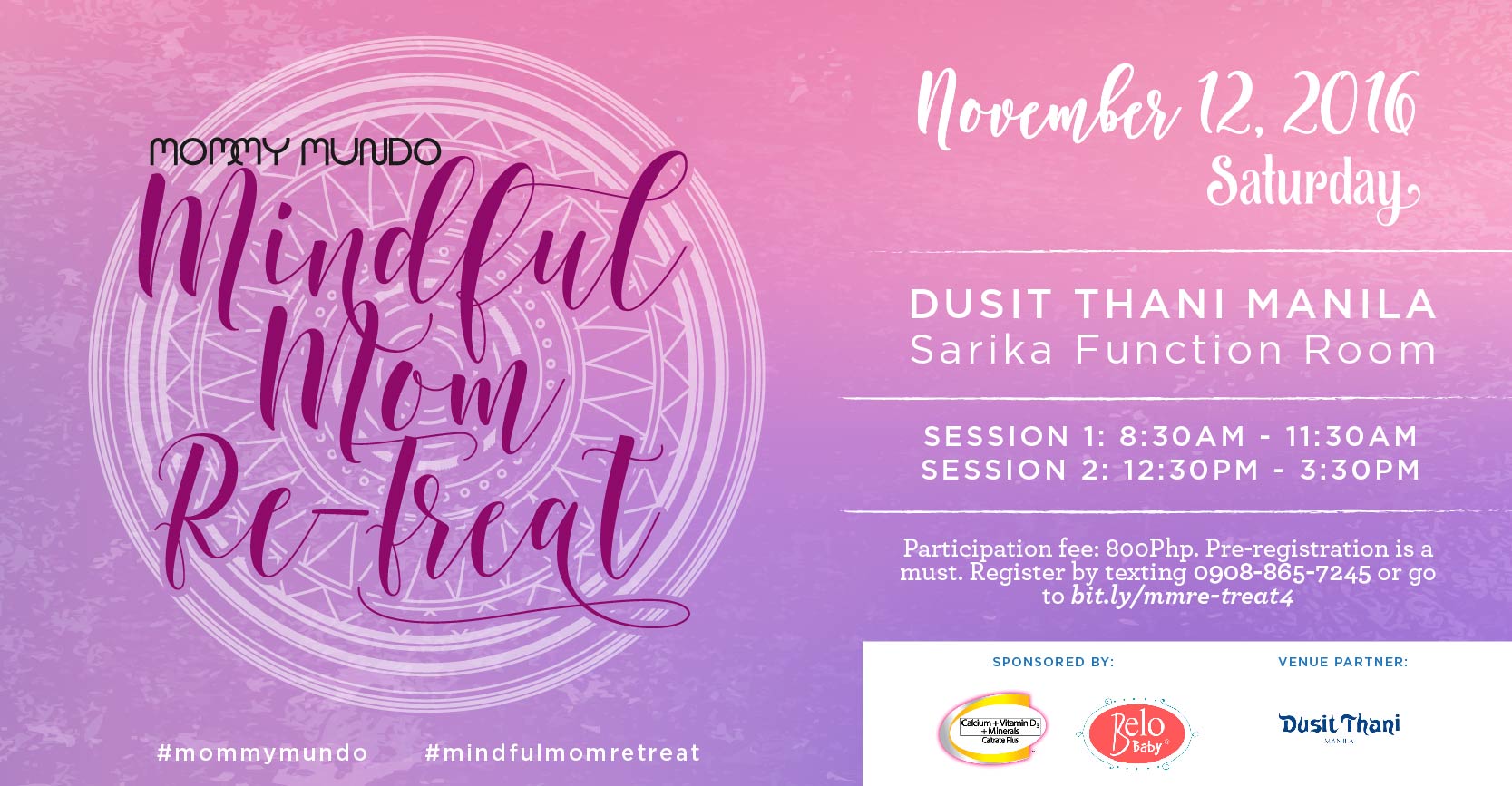 The holiday season is just a few weeks away, and with it all the attendant fuss and frills that come with Christmas. But before you get carried away with the Christmas shopping and the party hopping, it might be a good idea to find a peaceful space in your life where you can gather your thoughts, take stock of your schedules, and evaluate your goals. The Mindful Mom Re-Treat offers you just that.
Happening on November 12 at the Sarika Function Room of Dusit Thani Manila, the Mindful Mom Re-Treat is focused on refreshing, re-energizing, and re-centering modern moms. It will take you to a peaceful sanctuary in the company of your fellow moms, giving you the opportunity to focus on your self.
Through a series of activities facilitated by Michele S. Alignay, MA, Registered Family Psychologist and mom of two, you will gain a more insightful knowledge of your self. You will be able to identify the things most important to you as well as the obstacles hindering you from achieving your life goals.
The retreat is a takeoff from Mommy Mundo's award-winning Mom Manifesto campaign in 2015. It was conceptualized and created by Mommy Founder Janice Villanueva in collaboration with Alignay and Mommy Mundo Content Head Jing Lejano.
Sponsored by Caltrate Plus and Belo Baby, there will be two sessions, one in the morning and another in the afternoon. Participation fee is P800, inclusive of workshop kit and snacks. Slots are limited so pre-registration is a must. Register by texting 0908-865-7245 or go to bit.ly/mmre-treat4