Mindful Mom Re-Treat Goes North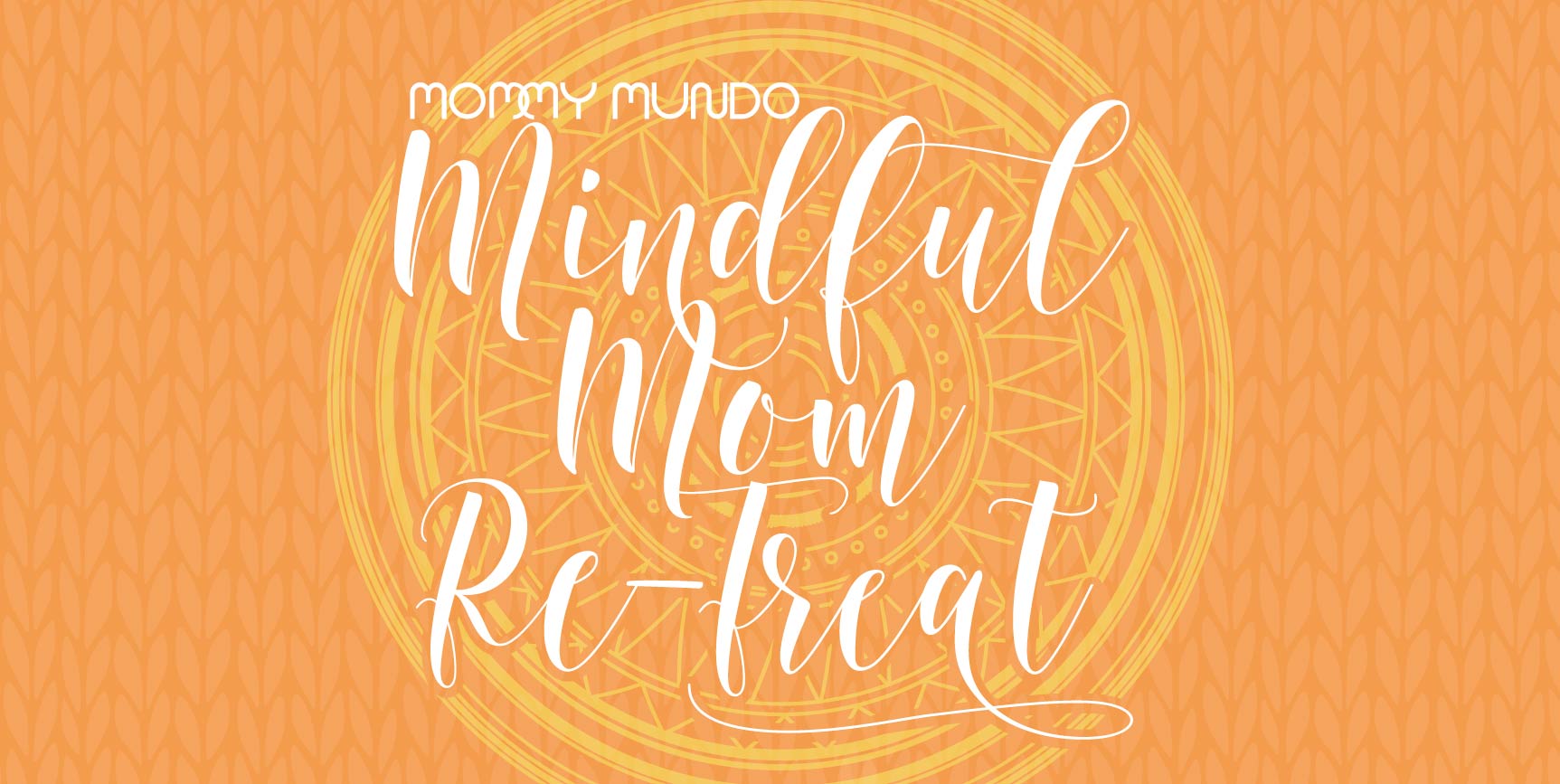 Do you ever feel that your days are just tumbling one after the other? Does it seem that try as you might to whittle down your to do list, it just doesn't seem to get finished? Do you sometimes feel disoriented, not really knowing what you want or where you're going, but you just know that you have to get there? Well, Mom, it sounds like you need a little reprieve. It seems like you need some peace and quiet to ease your spirit and calm your mind. You need the Mindful Mom Re-Treat.
For the first time since Mommy Mundo started doing these half-day centering sessions for frazzled moms, the Mindful Mom Re-Treat goes north to Katipunan. On April 1, 2017, from 1230PM to 330PM, the re-treat takes place at Earth Kitchen in White Plains, giving mothers up north the opportunity to gather their thoughts, take stock of their everyday realities, and focus on their goals.
Amidst the company of fellow moms in a calm and peaceful environment, the Mindful Mom Re-Treat hopes to refresh, re-energize, and re-center modern moms. Facilitating the series of eye-opening activities is Michele S. Alignay, MA, Registered Family Psychologist and mom of two. Through the specially designed Mindful Mom Re-Treat worksheets, mommy participants will be able to sort through their issues and concerns as well as prioritize tasks most significant in helping them achieve their life goals.
Sponsored by Belo Baby and PLDT Home, the retreat is a takeoff from Mommy Mundo's award-winning Mom Manifesto campaign in 2015. It was conceptualized and created by Mommy Mundo Founder Janice Villanueva, in collaboration with Alignay and Mommy Mundo Content Head Jing Lejano.
For more details, go to www.mommymundo.com/mindfulmomretreats