Mindful Mom Re-Treat 2.0: A Deeper Practice of Mindfulness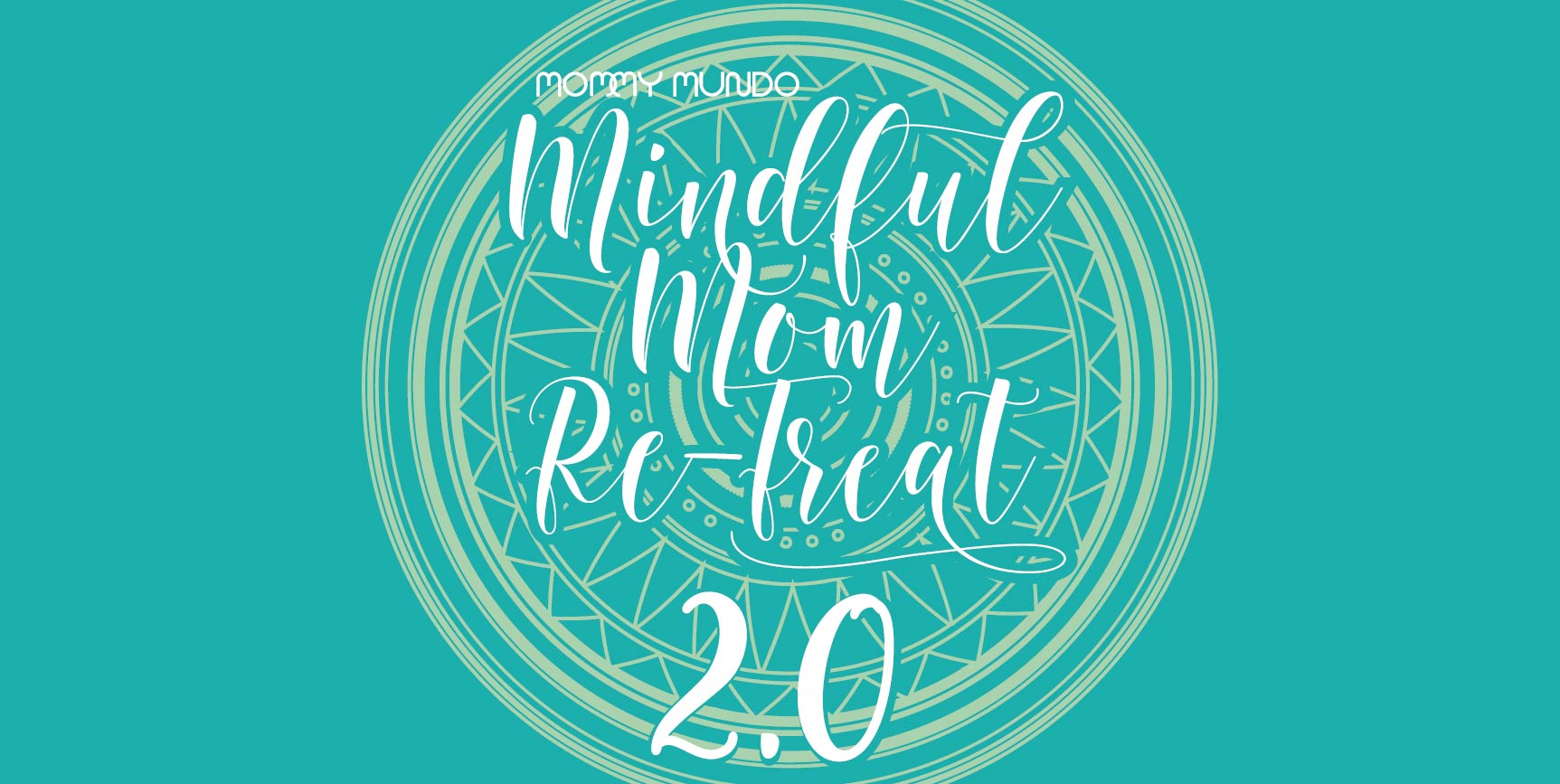 It was a watershed moment. Asked to identify areas they weren't good at, a lot of moms who participated in the first run of Mommy Mundo's Mindful Mom Re-Treat pointed to their lack of cooking skills. Somehow these moms believed that being good in the kitchen is part and parcel of being a great mom. But as registered family psychologist and retreat facilitator Michele S. Alignay pointed out, most moms judge themselves based on standards set by others, which may stem from personal biases or outdated practices.
Many other watershed moments were encountered during the first run of the Mindful Mom Re-Treat that encouraged moms to make more mindful assessments of themselves. By the end of the retreat, the mom participants were inspired to pursue lives of greater purpose and meaning. Mindful Mom Re-Treat 2.0 hopes to reinforce the insights gained by mommy participants during the first run of the retreat, and steer them towards a deeper understanding of mindfulness.
Mindful Mom Re-Treat 2.0 is the next step towards the journey into mindfulness. Here, moms will be taught tools to allow them to deal with the everyday changes and challenges mindfully. A deeper analysis of the inner self is also part of the workshop as a way of giving them a better appreciation of the many quirks and characteristics that makeup their wonderful selves. The ways by which they can share the mindfulness practice to others will also be discussed.
Sponsored by Belo Baby and PLDT Home, the retreat is a takeoff from Mommy Mundo's award-winning Mom Manifesto campaign in 2015. It was conceptualized and created by Mommy Mundo Founder Janice Villanueva, in collaboration with Alignay and Mommy Mundo Content Head Jing Lejano.
Mindful Mom Re-Treat 2.0 takes place on April 1, 2017, 830AM to 1130AM, at Earth Kitchen in Katipunan Avenue, Quezon City. For more details, go to www.mommymundo.com/mindfulmomretreats