Peppa Pig at Meralco Theater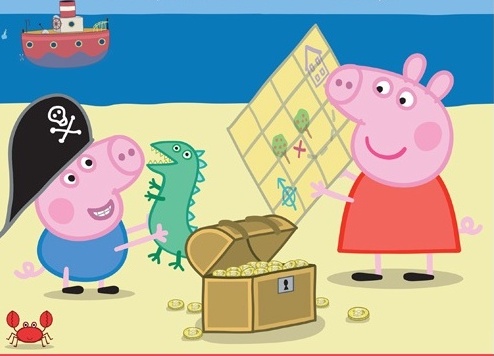 Catch Peppa Pig and her friends Polly Parrot, Zoe Zebra, and Danny Dog at the Meralco Theater from May 1 to 3, 2015. Direct from London's West End, Peppa Pig Treasure Hunt is a lovely theatrical production chronicling the adventures of Peppa and her friends as they set off on an exciting treasure hunt.
Out on Grandad Dog's boat, Peppa, her brother George, and their friend Danny play games as they look for clues to the coveted treasure. Your children will have lots of fun as true-to-life puppets perform lively sing-along-songs.
Here's more good news: Mommy Mundo moms get to enjoy discounts of up to 50 percent on Peppa Pig Live tickets. Book your tickets now as the offer is valid only until April 30, 2015.
For ticket orders, email fcmatados@vivrefort.com today!