#TeamMom: Davao Moms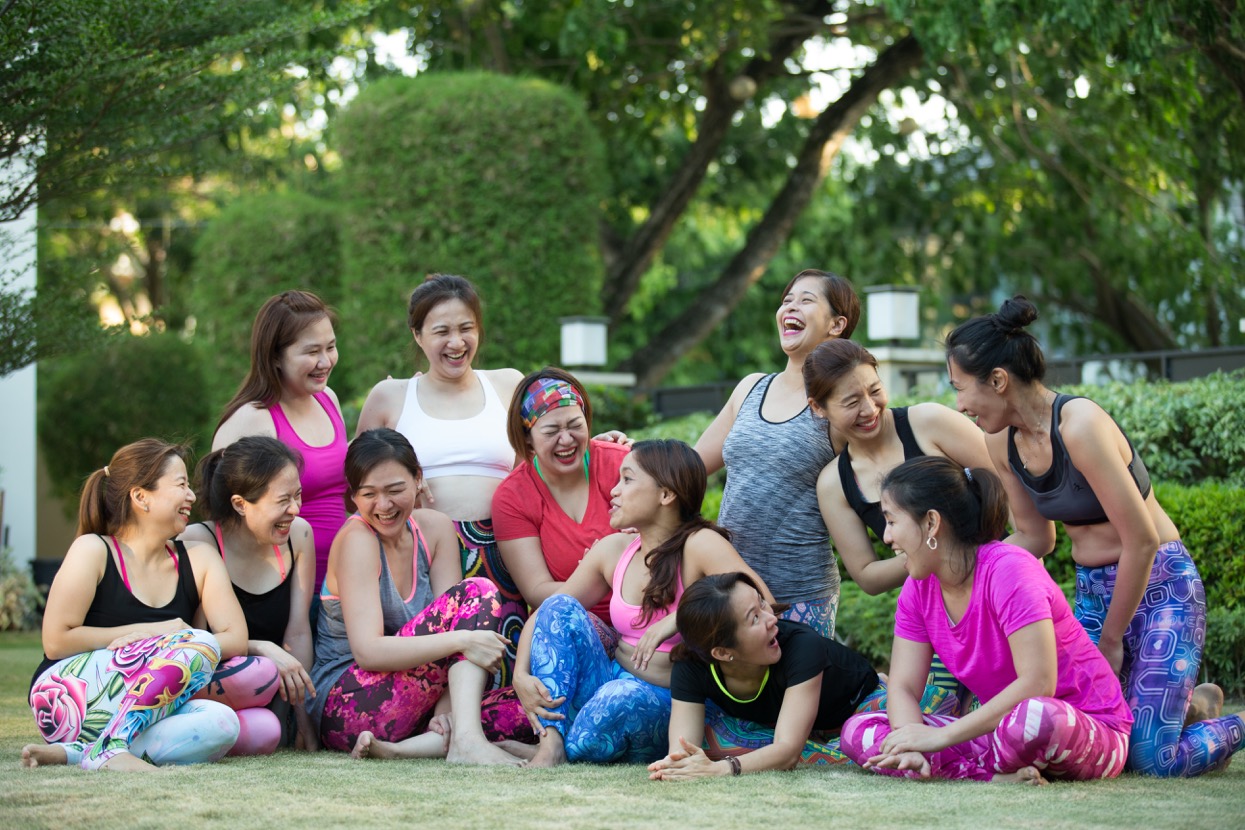 As Expo Mom celebrates its tenth year, the longest running event of its kind pays tribute to #TeamMoms that have served as a lifeline for mothers all over the Philippines. Two mommy groups from Davao share what it's like to have a #TeamMom. Being part of a caring and nurturing community is always a blessing, specially for moms. Nurturers need to be nurtured, too. When the nurturing comes from other nurturers, it becomes all the more significant.
Darlene Bordalba, Dorelane Bosquit, Ivy Colina, Luvluv Leonor, Jennifer Lim, Charyl Martin, Vanessa Ong, Jess Reta, Melanine Tai, Nikki Tan, Elizabeth Unlay, Vanessa Uy, Natalie Wee, Benjie Yu, and Maybelle Yu are 16 moms who came together because of their mutual love for yoga.
Apart from seeing each other two to three times a week, they maintained a chat group where they kept in touch every day. At the start, it was their shared goal of pursuing their passion for fitness and wellness which drew them together. But as time went on, they became good friends, looking out for each other and spending time together on and off the mat.
"Every mom really deserves a #TeamMom that can cheer her on, appreciate her for who she is and what she does and just be there when she needs to unwind and spend time doing things she enjoys outside of her family," they say.
"However, our roles as moms are central to who we are so we often also discuss our family lives and our relationships with our husbands and children. We organize private yoga classes and we unanimously agree that it really is different when a lot of us can gather and just practice. Don't get us wrong though, we aren't monastic or rigid at all! We love to eat, period. So whether its the planned lunches we have to celebrate birthdays or just little impromptu get-togethers post-workout, it is really the shared company we love and the activities just sweeten the deal."
Members of another #TeamMom from Davao, who call their group, PODcast, share the same belief. Their name comes from the space, The Pod, where they usually held their meetings.
Julie Palo-La Paz says, "We all started our journey when we finished our LATCH training. We would hold monthly mEATings to update on each others' lives while also discussing about our advocacy on breastfeeding and attachment parenting. We are a support group for one another. We can always rely on each other for whatever journey or hardship we may be going through as individuals because we know we have each other's backs."
Ella Evangelista adds, "We treat each other as sisters. We're also parents to each other's kids. These people know when to give advise and when to just listen."
Julie says her #TeamMom helps keep her sanity intact. She adds, "It also gives us a sense of belongingness. Once a woman becomes a mom, she is part of a group of strong individuals who would do anything for her family and being surrounded by women with the same concept can be very empowering. It gives us the strength to make the decisions that we need to make because we know that we are not alone in such a journey."
Ella adds, "My #TeamMom has helped me big time countless times. When things are tough to understand, they are there to tell you it shall pass. Because we treat each other as family, we support each other in many ways like attending one child's first ballet recital to buying stuff in bulk to avail of group buy discounts."
As the wellness mommies say: "To borrow a passage from Howard Hendricks, the phrase 'iron sharpens iron' is found in Proverbs 27:17: 'As iron sharpens iron, so one man sharpens another.' There is mutual benefit in the rubbing of two iron blades together; the edges become sharper, making the knives more efficient in their task to cut and slice. Likewise, the Word of God is a "double-edged sword" (Hebrews 4:12), and it is with this that we are to sharpen one another—in times of meeting, fellowship, or any other interaction."
Every mom has a #TeamMom cheering her on. Share your #TeamMom story on social media. Join Expo Mom #TeamMom as it continues its nationwide roadshow on September 2, 2017 at the Abreeza Mall. Bring your #TeamMom along and connect with other Team Moms.
Join the Mommy Mundo #TeamMom Grand Giveaway!
Go #TeamMom!