The Case for Glass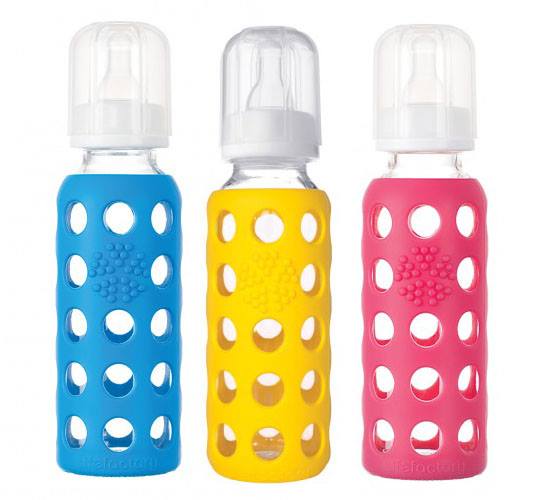 http://www.flickr.com/photos/hypermom/9130122548/ There's been a long-time discussion about how plastic bottles are dangerous for our health. This is why baby bottles and infant accessories made from plastic are being revolutionized to be manufactured free from BPA and phthalates that are harmful to infants. Even so, a plastic-free world would be infinitely better as plastics are still made from chemicals and can take almost forever to break down. Glass, on the other hand, is safe to drink from and is truly built to last a lifetime.
http://www.flickr.com/photos/hypermom/9130122660/
Lifefactory offers the healthier and greener alternative to conventional plastic drink containers. With colorful silicone sleeves, the reusable premium glass bottles are friendly to the environment and come in a modern design that assures long-time use. Various accessories like flip-top caps and covers make the bottles adaptable from infant use to adulthood. Lifefactory also has infant drinking nipples, leak-resistant sippy cups with steady flow control, and super light-weight, medical grade silicone teethers that have an easy-to-grip style that are designed to stimulate and develop your child's oral motor skills.
There's a Lifefactory bottle for everybody! Find them at http://www.lifefactory.com and https://www.facebook.com/LifefactoryPhilippines.
Photos from Lifefactory Philippines