Soothing Comfort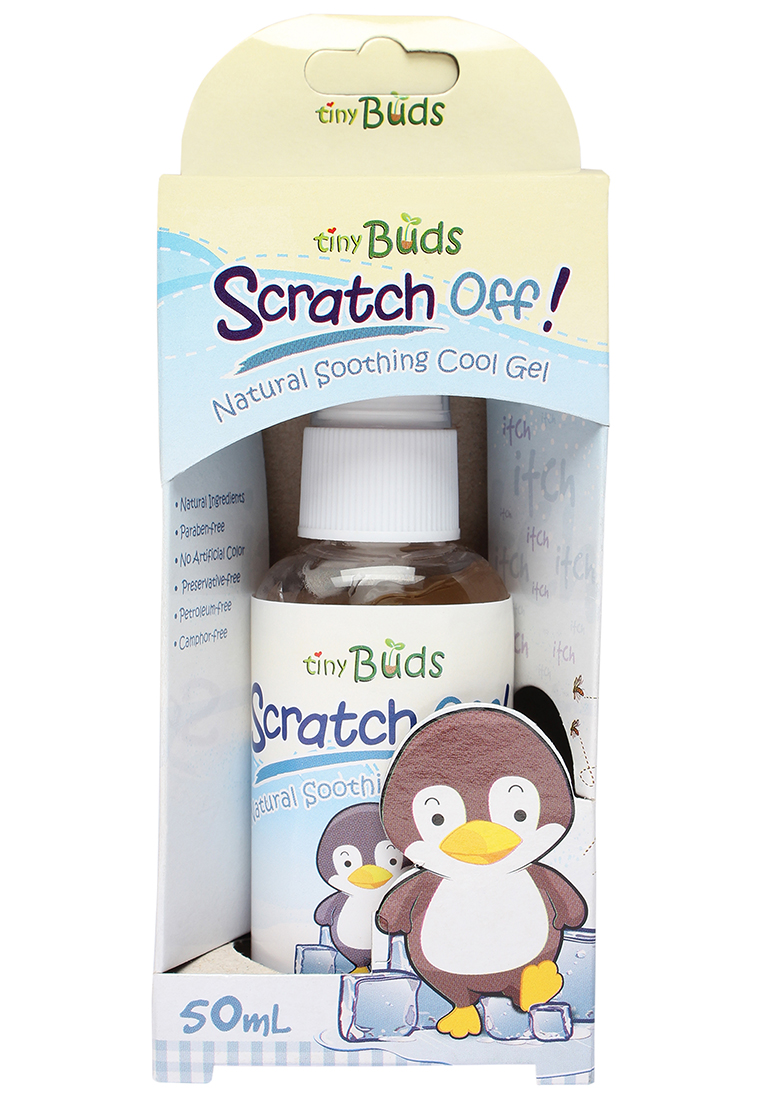 http://www.flickr.com/photos/hypermom/9253115375/ A mother would do everything to protect her baby from any untoward instances. She not only makes sure he's vaccinated against unpleasant diseases, she also equips the nursery with all sorts of childproofing devices to keep him safe. She is particularly irked when a tiny insect manages to elude her guard, giving her little one a wee bite. Ah! Nothing irritates mom more!
Apart from the fact that it looks downright ugly and makes a mark on baby's flawless skin, an insect bite is also itchy and scratchy, making baby fuzzy and irritable. He might not sleep all that well because of the irritation. Worse, it could leave a scar on poor baby's soft, smooth skin.
Tiny Buds' Scratch Off! is your first aid against insect bites! Applying this cool gel on the bite will offer your baby a soothing feeling. No more itching. No more scratching. No more swelling!
Unlike other creams, Scratch Off! is formulated from natural and skin-friendly ingredients. You will find no parabens, petroleum, artificial coloring, or annoying fragrance in Scratch Off! What's more, it feels absolutely light and is not at all greasy. It's the perfect gel for your baby's little boo-boos! Apply it on insect bites as well as minor bruises to soothe and calm your baby down.
For more information, go to Tiny Buds' Facebook page.