Inspiring Moms, Inspiring Stories: You The Mom!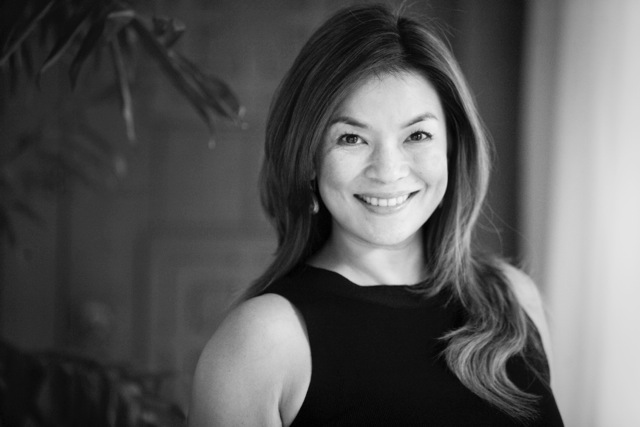 We all know that moms are capable of doing incredibly wonderful things. Here, Expo Mom's You The Mom! campaign brings focus to moms who inspire others by how they live, by what they do for their families as well as their communities. Through portraits taken by photographer Cres Yulo we capture these moms at their most natural, with stories said in their own authentic voices. SUNSHINE PUEY PENGSON
"I have to admit that there is always that smidgen of guilt when you are doing one thing and think you should be spending more time doing the other. I just do the best I can and it helps a lot that I have a husband who is both a hands-on dad and in the same industry as I am so we get to help and cover for each other from time to time. I love that we understand each other's passion, schedule, and challenges. I do enjoy it a lot but there are times when it's difficult for both of us to separate work from our lives as a couple or as a family. Sometimes we have to remind ourselves to talk about other topics and to try to leave the topic of work in the workplace and to just enjoy the moment of time off."
Sunshine Puey Pengson is expecting her second baby. The wife of fellow chef Rob Pengson, she runs The Goose Station, OKTB and Shine Bakery and Cafe, among others.
CAT JUAN LEDESMA
"My parenting philosophy has recently been one of just going with the flow. In the beginning, I used to read those What to Expect books that offer monthly timelines to check on your child's development. I realized that it was stressing me out more than making me feel good every time a new month would approach, so I've learned to put the books away and trust what feels right for me. If I need help, I'll ask for it."
Cat Juan Ledesma embraces everything she does with a passion. She is a writer, teacher, traveler, and blogger. Most important, she is mom to Fin and wife to Carlo. Cat also works with The Beacon Academy.
TISHA GONZALES CRUZ
"When I think about what I like most about teaching it is exploring that which motivates and empowers the class to bring out the best in them and to develop their love for learning. It is about being given the opportunity to celebrate each child and honor every learner as an individual... The Learning Lion team came up with the Kinder Project because it is our dream to reach out and make a reader out of every Filipino child especially in the poorest communities of the Philippines."
Tisha Cruz is a mom of three, publisher of Learning Lion books, and co-founder of The Kinder Project. Through the Kinder Project, she hopes to give out 200 teaching sets to the teachers of the Payatas community.
EILEEN JUAN GREY
"In our effort to provide relief goods to Yolanda victims, the most fulfilling was being blessed by the people we met. I can't imagine me and my kids lining up for food under the sun for hours. The gratitude in my heart increased a thousand times. Being in those islands was a blessing. One time we ran out of drinking water. We were on a boat for a few hours and I was getting worried then we had a beautiful sunset, and then dolphins came to accompany us on our journey. It was magical!"
Eileen Juan Grey is the chief executive officer of The Picture Company. She is a mom of two and part of a group of passionate entrepreneurs helping in the Yolanda relief efforts.
Be part of the You The Mom! Campaign, check out www.expomom.com/youthemom!